Beauty Tips
01
tips for yourmohair girls
02
the hot water method
NO SAWING!
for those who want a quicker reversible reroot

The Hot water method!
SO your worried about sawing the head open on an SBL girl? Well worry no longer here's a methodt hat is a viable alternative to the jewellers saw. Although many people still prefer the jewellers saw, and it is a good method as well.
OK , my FTS (feel the Sky, a SBL Blythe doll) came, she has no scalp but thats fine because she is for a custom job. I didn't want to saw the head, ...I read up on the hot water method at TIB and heres how it goes:

1.Remove screws from back, put them in a sandwich bag for safe keeping

2. Undo spring from the square hole in the back with small crochet hook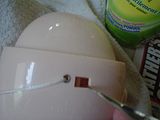 3.Open neck hole enough to remove the body...I personally had to soak her head a tiny bit before I cold get it open wide enough, but sometimes they will fall out pretty easy.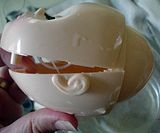 4. next use HOT water ( just tap water not boiling water)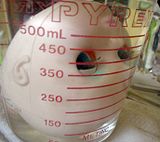 repeat
Soak
wiggle wiggle wiggle
soak
wiggle pry wiggle pry wiggle pry
soak
wiggle pry wiggle pry
run a bread knife round the seam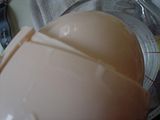 wiggle pry wiggle pry
soak
wiggle pry wiggle pry
run a bread knife round the seam
PRY PRY PRY
see the face plate coming away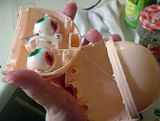 PRY PRY PRY
pray your not actually breaking the doll
PRY PRY PRY
POP!
yeah!

Also you can pull out from the back plate don't worry about trying to pull down from the scalp if that make sense to you. surprisingly her eyelashes stayed just fine. Although usually the eyelashes will come off with this method

Then it was on to removing the eye mechanism and boggling! these dolls can take an amazing amount of force considering how delicately we play with them.

Don't forget to check Specials& Auctions every day, because we add a new girls often.