Beauty Tips
01
tips for your mohair girls
02
the hot water method
NO SAWING!
for those who want a quicker reversible reroot

Services Offered
I have been working on custom Blythes 2005, mostly for myself, and would like to offer my services for anyone who needs them .
Because I am new at offering my services as a customizer, I am offering to do a mohair lock and loop re-root for the discounted price of 75$ + the cost of hair. This will be a limited time offer for a re-root at this price.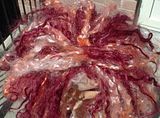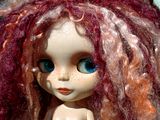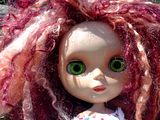 I can also offer other services such as:
Sand matting: 10$

Chalk make up: 5-10$ depending on what is needed.


air brush make up 10-15$

eyelid painting (hand or airbrush)10$ + 5$ for any tiny flower/skull etc detail


Natural lips in pencil sealed in acrylic or acrylic painted lips: 10$

Eyelash replacement :5$ + eyelashes






Eye chip replacement: 3$ per set + the cost of chips

Custom hand painted eyechips/Foils 5-10$ + cost of chips


Custom acrylic eyes (no colour change, good for dolls who have lost thier eye mechanism) 10$ + cost of eyes


sleep eyes 5$ ( or free with any work that requires the head to be opened)

eye boggling 8.00

Wefted saran or mohair : 40-50$ + the cost of weft.)






Opening the head 5-10 $ depending on the type of doll


I have also done lock and loop on Little Big Eyes dolls as wel,l so check out the link to my LBE custom site too if you would like to see more.
Thanks so much for taking the time to read this. Please feel free to contact me with any questions:

Don't forget to check Specials& Auctions every day, because we add a new girls often.